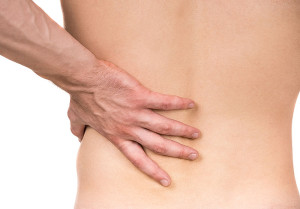 The philosophy behind Chiropractic adjustments is that the body, when properly aligned in both the spine and extremities, has the capacity to healing itself. Over the years, chiropractors have had to earn their way into the mainstream of accepted medical care. The practice has come a long way in that regard. Many insurance carriers now recognize chiropractic adjustments as valuable, and cover Chiropractic treatments, including but not limited to Medicare, Blue Cross Blue Shield, Cigna, United Health Care, Coventry, Golden Rule, Aetna, and Humana to name a few. Most of our uninsured patients view it as an inexpensive way to stay well.
Considered safe and effective, chiropractic adjustments are beneficial for the treatment of acute back and lower back pain resulting from a sudden injury or trauma, such as moving heavy objects or taking a bad fall. Sitting improperly or repetitive movement can also cause minor trauma to joints, which can limit movement and cause discomfort. Acute back pain is far more common than chronic pain. With proper chiropractic treatment, those suffering from acute pain in the back, neck or joints, find relief generally after the first few visits.
Dr. Staub performs spinal manipulation by manually applying a gentle, yet specific thrust technique known as the Diversified Technique.
Dr Staub is also trained in a technique called Activator Methods that is a light force technique that utilizes an instrument for a adjustment without the popping sound.
Both techniques are effective; preference of use is entirely up to the patient and their comfort level.
Either technique is effective in restoring mobility and alignment. By restoring mobility and alignment we are effective in easing symptoms of joint pain, frequent headaches and other problems that stem from minor trauma to the spine or joints.
The main goal of an adjustment is to improve range and quality of motion in the joints. Dr. Staub employs a holistic approach to healing, incorporating Chiropractic adjustments, nutrition advice, assisted stretching and exercise (core strength training) to aid in rehabilitation or prevention. Research shows chiropractic care to be beneficial in the treatment of neck pain, frequent headaches and of course back pain. Chiropractic adjustments are also excellent for the prevention of and treatment for sports injuries in the back or joints. Injuries such as ankle sprain, have been known to heal faster with proper chiropractic care of the joint.
Also see you new Spinal Decompression Therapy that can be very effective in treating many causes of back pain.
Contact us today by calling 480-990-2663 and schedule your free consultation.